Thursday, October 13, 2005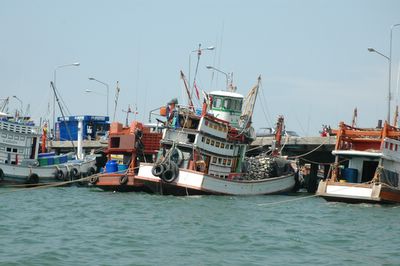 More fishingboats in Siracha.
Si Racha at the south coast line of Bangkok is interesting. Rocky coast with busy deep sea habours being the main import and export port of Thailand. The fishing villages are many and the restaurants serve excellent sea food. Take a look at the pictures I took...
...Si Racha Shoreline (CLICK HERE)...